Lab Staff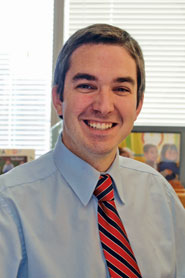 Dr. Ariel Feldstein
After medical school at the University of Buenos Aires, Argentina, Dr. Feldstein completed his pediatric residency, gastroenterology fellowship and postdoctoral research fellowship in liver pathobiology at the Mayo Clinic in 2004. Before coming to UCSD, he was the Director of Research for the Pediatric Institute at the Cleveland Clinic in Cleveland, Ohio. In addition to serving as Pediatric Gastroenterology Division Chief, he is currently Professor of Pediatrics, at the University of California, San Diego (UCSD).
Clinical Expertise
Dr. Feldstein's clinical expertise is centered on the field of pediatric hepatology. He currently follows one of the largest populations of children with fatty liver disease, autoimmune hepatitis and primary sclerosing cholangitis.
Research Interests
Ariel Feldstein, M.D. is regarded as a leading physician scientist in the field of Pediatric Hepatology, having pioneered the development of non-invasive tests for assessing liver damage in patients with liver disease and holds various patents for these markers. Dr. Feldstein's research is focused on dissecting the biochemical pathways of cell death triggers caused by the over-accumulation of fatty acids and other lipids in the liver and other organs, which may play an important role in disease processes such as obesity-associated liver disease (nonalcoholic steatohepatitis or NASH), and type 2 diabetes. A second objective of the lab is to better understand the events that link an excessive accumulation of lipids in the liver (steatosis) to liver injury, fibrosis and carcinogenesis.
Staff