Fellowship Overview
The Division of Pediatric Emergency Medicine and the Department of Pediatrics at the University of California, San Diego (UCSD) School of Medicine supports an ACGME-accredited fellowship program.  The PEM fellowship started in 1995 and accepts graduates from both pediatric and emergency medicine residency programs. The bulk of PEM fellows' clinical care time is spent in Rady Children's Hospital, San Diego (RCHSD) Emergency Department, one of the busiest pediatric emergency departments (ED) in the United States and the only pediatric ED servicing the eight most populous city in the country.  The RCHSD's annual ED census is approximately 96,000 visits per year with all levels of acuity.  The main ED is staffed entirely by fellowship-trained pediatric emergency physicians. As Rady Children's is the only dedicated pediatric hospital for a wide catchment area, the ED sees a wide variety of pathology and sees patients across the entire socioeconomic spectrum.
Our Level I Pediatric Trauma Center is the only designated pediatric trauma center for San Diego County, and all trauma activation patients are seen in the ED by a team consisting of emergency physicians and trauma surgeons. The ED has state-of-the-art equipment, including noninvasive ventilation capabilities, video laryngoscopes and a fiberoptic bronchoscope.  There are five dedicated ultrasound machines for emergency department use, and we have three fellowship-trained pediatric emergency ultrasound faculty members.  There is a full complement of pediatric subspecialists at RCHSD.
Rady Children's is the primary pediatric teaching institution for the UCSD School of Medicine, and the ED is the pediatric emergency medicine training site for the UCSD emergency medicine and pediatrics residency programs.  Medical students and pediatric, emergency medicine, and family medicine residents from several different training programs rotate through the Rady Children's ED. Pediatric emergency medicine fellows supervise these trainees in a graduated fashion.
Additionally, the fellowship takes advantage of the other major training programs in San Diego.  Our closest partnership is with the Department of Emergency Medicine at UCSD , one of the nation's leading emergency medicine training programs.  The Department of Emergency Medicine has a four-year residency program with a total of 40 residents and also has fellowships in toxicology, hyperbaric medicine, ultrasound, research, bioethics, wilderness medicine, clinical informatics, critical care, teaching, and EMS/disaster medicine. 
We have a two-year training program for emergency medicine residency graduates and a three-year program for pediatric residency graduates. We have been fortunate to attract fellows from both types of residency training, and our faculty includes pediatric emergency physicians with backgrounds in both pediatrics and emergency medicine..
We appreciate your interest in the PEM fellowship at RCHSD and UCSD. We participate in ERAS  and only accept applications through this route. We wish you the best of luck in this process. 
Paul Ishimine, MD
Program Director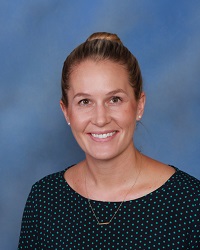 Kathryn Pade, MD
Associate Program Director