Research in Neonatology
The Division of Neonatology contains a productive group of cellular, molecular, translational, and clinical research investigators. Division members have published in high-impact journals including Nature Immunology, Science, Cell, New England Journal of Medicine, Journal of the American Medical Association, Scientific Reports, Journal of Clinical Investigation, Developmental Cell, Pulmonary Circulation, and American Journal of Human Genetics, among others.  Research projects have been supported by the NIH: National Heart Lung Blood Institute (NHLBI) & National Institute of Child Health and Human Development (NICHD), The Rady Children's Hospital Foundation, UCSD Department of Pediatrics, California Institute for Regenerative Medicine (CIRM), as well as various industry sources. Neonatal investigators have presented data at many national and international meetings and received multiple awards.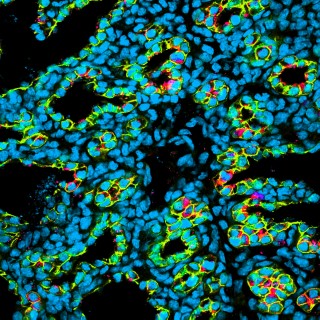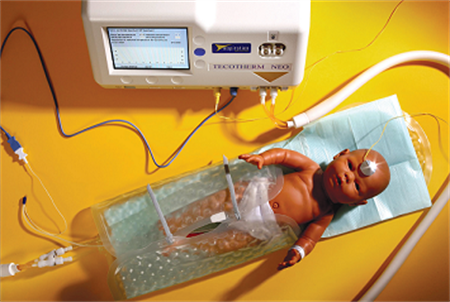 Division Faculty members studying the basic mechanisms of neonatal and early childhood health and disease include Lars Bode, PhD (human milk oligosaccharides and host-microbe interactions), Sandra Leibel, MD (stem cell-derived lung organoids, surfactant biology and neonatal microbiome),  Eniko Sajti, MD, PhD (molecular and cellular mechanisms of lung immunity and development, macrophage biology, and bronchopulmonary dysplasia), Nathaly Sweeney, MD, MPH (genomics of congenital heart disease), David McCulley, MD (genetic and developmental mechanisms of congenital diaphragmatic hernia), and Karen Mestan, MD (placental and lung vascular mechanisms of neonatal chronic lung disease and pulmonary hypertension).

In addition to the above, there are several ongoing translational and clinical research projects, supported by our Division of Neonatology Clinical Research Team. These projects include multi-disciplinary collaborations with bioengineering, cardiology, neurology, genomics, maternal-fetal medicine and obstetrics and pediatric pathology as well as in collaboration with other institutions and academic centers across the country.