Alice Pong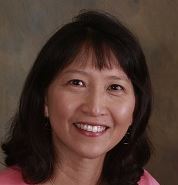 ALICE PONG, MD
CLINICAL DIRECTOR OF INFECTIOUS DISEASES
PROFESSOR OF PEDIATRICS
Academic Appointment
Clinical Professor of Pediatrics, University of California San Diego
Professional Education
Undergraduate: University of Hawaii
Medical School: John Burns School of Medicine University of Hawaii
Pediatric Residency: University of California San Diego
Pediatric Infectious Disease Fellowship: Creighton University and the University of Nebraska
Clinical activities
Clinical director, Pediatric Infectious Diseases Rady Children's Hospital San Diego
Medical Director of Infection Prevention, Rady Children's Hospital San Diego and Sharp Mary Birch NICU
Medical Director Antimicrobial Stewardship, Rady Children's Hospital San Diego
Research Interests:
Quality Improvement research related to prevention of hospital associated infections and appropriate antibiotic management.
Research related to pediatric fungal infections. Dr. Pong is part of the Pediatric Fungal Network.
Pediatric tuberculosis.
Saitoh A, Pong A, Waecker Jr. NJ, Leake JAD, Nespeca MP, Bradley JS. Prediction of Neurologic Sequelae in Childhood Tuberculous Meningitis: A Review of 20 Cases and Proposal of a Novel Scoring System. Pediatr Infect Dis J. 2005;24(3):207-212.
Dehority W, Willert J, Pong A. Zygomycetes infections in pediatric hematology oncology patients: a case series and review of the literature. J Pediatr Hematol Oncol 2009;31:911-9.
Pong A, Moser KS, Park SM, Magit A, Garcia MI, Bradley JS. Evaluation of an interferon gamma release assay to detect tuberculosis infection in children in San Diego, California. JPIDS 2012;1:74-7.
Samady W, Bush R, Pong A, Andrews A, Fisher ES. Predictors of Clostridium difficile infection in hospitalized children. J Hosp Med 2014;9(2): 94-8.
Dworsky ZD, Bradley JS, Brigger MT, Pong AL, Kuo DJ. Multimodal treatment of rhinocerebral mucormycosis in a pediatric patient with relapsed pre-B acute lymphoblastic leukemia. Pediatr Infect Dis J, 2018; 37(6): 555-558.
Pong AL, Beekmann SE, Faltamo MM, Polgreen PM, Shane AL. Visitor restriction policies and practices in children's hospitals in North America: results of an emerging infections network survey. Infect Control Hosp Epidemiol 2018; Jun 21:1-4. doi: 10.1017/ice.2018.128.