CSS do not delete
Educational Activities
Teaching Conferences
A variety of teaching conferences supplement the hands-on education at UCSD in both the inpatient and outpatient settings. Daily morning conferences are offered at the UCSD NICU, outpatient Primary Care Clinic, and the Naval Medical Center. The UCSD NICU also holds simulated neonatal resuscitations and maternal-fetal pathology rounds. In addition, a variety of teaching conferences at Rady Children's Hospital include:
Daily Lunch Conferences
Weekly Grand Rounds
Professor Rounds
Multidisciplinary Professor Rounds
Clinical Pathologic Correlate (CPC) presentations
Quarterly Morbidity and Mortality Conferences
Evidence-Based Medicine Conferences
Mock codes and Palliative care comfort codes
Monthly International Morning Report
Bi-weekly Chief Resident led case presentations
Department-wide Journal Clubs hosted at faculty members homes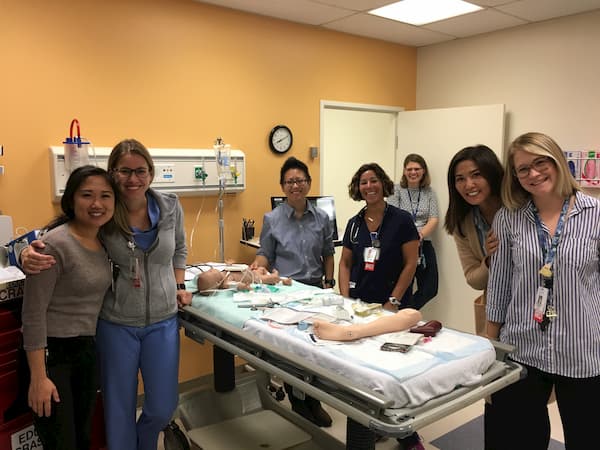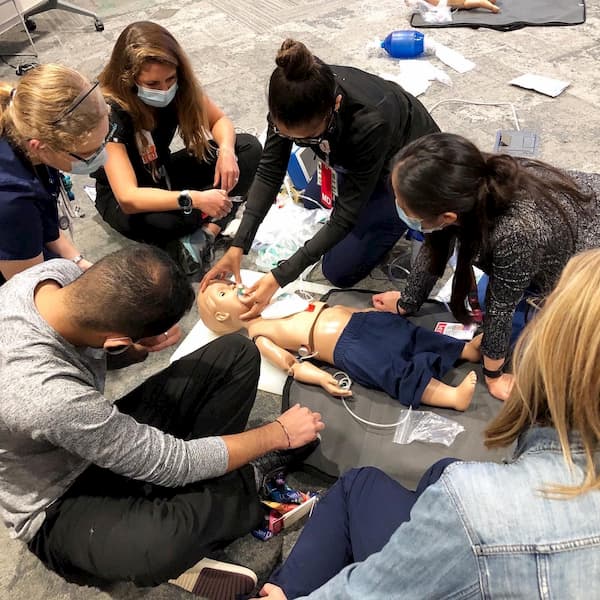 Resident Block Education 
The Pediatric Residency Block Education Program is a novel resident curricular program that covers both core pediatric topics and clinical skill sets that are often not addressed during clinical training.  Separate programs have been developed for both the intern and resident levels, taking into consideration their baseline knowledge, skills, and confidence.  The program consists of a series of afternoon block education sessions that deliver concise, high-yield medical curricula.  These sessions provide residents with protected learning time so they may deliberately focus on their development as a physician.  Each session employs an interactive learning environment with small-group, problem-based activities performed under the guidance of subject matter experts.  The program also exposes residents to cutting-edge research being conducted in various fields by our faculty.  In this manner, we seek to develop knowledgeable, well-rounded physicians, who become leaders in their field.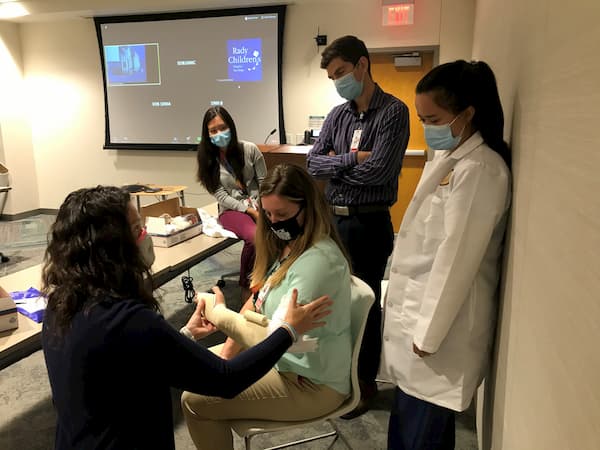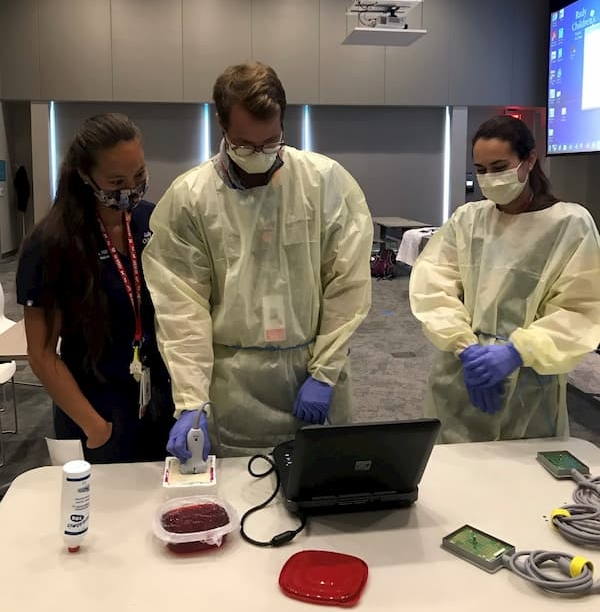 | Intern (PGY1) Block Education Curriculum  | Resident (PGY2,3,4) Block Education Curriculum | Resident (PGY2,3,4) Block Education Curriculum |
| --- | --- | --- |
| Repeated Annually | Repeated Biennially – Academic Years Beginning in Odd #s | Repeated Biennially – Academic Years Beginning in Even #s |
| Inpatient Wards Boot Camp | PGY3-4 Career Development | PGY 3-4 Career Development |
| Pediatric Hospital Medicine | Informatics | Radiology |
| Pediatric Emergency Medicine | Adolescent Health | Ortho/Sports Medicine |
| Neonatology/Newborn | Immigration Health & Global Health | Rheumatology & Kawasaki Disease |
| General Pediatrics | Genetics Dysmorphology | Dermatology |
| Developmental-Behavioral Pediatrics | PGY2-3 Career Development | Allergy/Immunology |
| Medical Education, EBM, & Wellness | Infectious Disease | Pulmonology |
| Quality Improvement | Gastroenterology | PGY2-3 Career Development |
| Diversity, Equity, & Inclusion | Palliative Care | Child Abuse |
| Nephrology | MedEd Symposium | Endocrinology |
| Clinical Triage | Neurology | Child Psychiatry |
| ​Hematology-Oncology | ​RAP Symposium | RAP Symposium |
| ​Resident Academic Project (RAP) | ​ | MedEd Symposium |
| ​Critical Care | ​ | ​ |
| Cardiology | | |
Continuity Clinic
Every resident attends a weekly continuity clinic (except on inpatient wards or nights) supervised by faculty members at UCSD/Rady Children's Hospital or in the San Diego community. Our residents have a unique opportunity to see patients at 19 different sites in the county ranging from private practice settings, community health centers, and academic faculty practices.​ 
Annual Pediatric Research Symposium
The Department of Pediatrics at the University of California, San Diego and Rady Children's Hospital-San Diego are proud to present the Annual Pediatrics Faculty Research Symposium. Our goal is to bring together many of our investigators from our Department to present their progress made in various areas of research. Speakers represent many disciplines using a broad spectrum of translational research and methodologies in each area. Visit the Department of Pediatrics Website.