Equity, Diversity and Inclusion
Our Commitment to Equity, Diversity, and Inclusion
Consistent with the University of California's mission of fostering inclusive excellence, the University of California San Diego Department of Pediatrics and its training programs are committed to cultivating a diverse, equitable, and inclusive environment.  Our Department is committed to identifying systemic structures and individual hidden biases, and to counteract these forces as we interact with patients, families, colleagues, and trainees. Our goal is to create an inclusive environment that allows us to attract, retain, and support a diverse faculty, staff, and trainee population who will advance the field of Pediatrics and provide excellent care to our diverse CA population. We are particularly committed to creating an inclusive, engaging, and respectful culture, and educating our trainees to not only be scientific and clinical leaders in Pediatrics, but also to be firmly committed to advancing equitable care for all children. 
Examples of our commitment to these ideals include: the creation of a UCSD Pediatrics Vice Chair and Committee on Equity, Diversity and Inclusion, the appointment of an Associate Program Director of Diversity within the Pediatric residency training program, working jointly with the resident diversity collaborative  (a grassroots effort led by residents to promote diversity, equity, and inclusion) to support their efforts, creation of mentorship programs for faculty and trainees, and ongoing training and education for all our faculty and trainees as we continue to address inequities in health care and foster a supportive and inclusive work environment.  
Ongoing and Future Initiatives
Recruitment
A 
dedicated effort to attract candidates from varied backgrounds and underrepresented communities. We have adopted a holistic approach to our recruitment process and evaluate each candidate 
based on their experiences, attributes, competencies, and 
academic metr
i
cs. 
Curriculum
Noon Conference Didactics:
 Faculty are requested to include in the resident noon lecture discussions, a discussion of health equity or disparities that apply to the prevalence of the condition, risk for illness, severity of illness/disease process, or treatment paradigm.

DEI-specific noon conference topics include:
Adverse Childhood Experiences(ACEs)
Disparities in Child abuse reporting
Food insecurity
Health disparities around chronic kidney disease
Health disparities around Asthma
Native Health
Human Trafficking
Community partnerships and pathway development for medical education
Refugee health
Military health
Trauma-informed nutrition​
21-day Pediatric Antiracism Challenge (PARC): This is an educational program that provides a framework for examining privilege, oppression, power, supremacy, and equity. 
DEI Boot Camp Session: Half-day educational sessions that focus on EDI topics such as addressing microaggressions when directed towards self  or towards another person (bystander response) 
Cultural Immersion Educational Sessions: Half-day sessions that offer residents an enriching opportunity to deeply engage with diverse patient backgrounds, enhancing their understanding of cultural nuances in pediatric care.
Health Equity Rounds: A resident ran educational session. This is an annual grand rounds presentation by the Pediatric Collaborative residents that focuses on addressing disparities in healthcare access, delivery, and outcomes. The residents analyze systemic barriers and strategize solutions to promote equal and optimal care for all patients through case-based reviews and collaborative problem-solving. Presentations have included the immigrant health experience and Asthma care disparities
Peds Collab Journal Club:  A resident ran educational session. This evening social event takes place at faculty member homes with discussions centered on diversity, equity, and inclusion literature, promoting critical examination and fostering informed dialogues on systemic issues in various fields.
Other EDI Events:
Vibrant gatherings that celebrate diversity and foster inclusivity, bring together individuals from varied backgrounds to share, learn, and connect.
Melting Pot events
DEI Welcome with new interns
GME JEDI Intern Welcome​
EDI resources
Diversity Collaborative
diversity n. Diversity refers to the variety of personal experiences, values, and worldviews that arise from differences of culture and circumstance. Such differences include race, ethnicity, gender, age, religion, language, abilities/disabilities, sexual orientation, gender identity, socioeconomic status, geographic region, and more.
equity n. Equity constitutes equality of opportunity and parity in access to information and resources for all students, faculty, and staff.
inclusion n. Inclusion exists when we create an environment that promotes and values collaborative input, mutual respect and recognition, and diverse perspectives. Inclusion is reflected in our institutional practices and actions that encourage full participation of all campus members.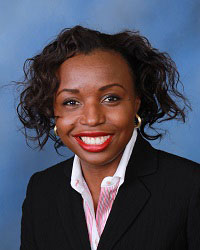 Associate Program Director for Diversity
Atim (Uya) Ekpenyong, MD
Associate Clinical Professor, Department of Pediatrics
Director of Point-of-Care Ultrasound Program
Division of Emergency Medicine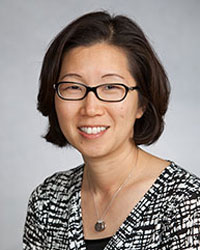 Vice Chair for Equity, Diversity, and Inclusion
Kyung (Kay) Rhee, MD, MSc, MA, FAAP
Clinical Professor, Department of Pediatrics
Medical Director, MBU and Center for Healthy Eating and Activity Research
Research Director, Pediatric Hospital Medicine